Happy Birthday, Miss Kitty!
(and yes, awards are here too...I promise!)
Today is my precious princess Catherine's 6th birthday! Six years ago today I was pleading with my doctor to "just get her out of me NOW!" (I really did say that...) This little bundle of joy loved my womb. Loved it so much that she hung out in there for an extra week! AN EXTRA WEEK!!! (In pregnant mom years that feels like 10 years.) Finally, she arrived with jet black hair, pale white skin and ruby red lips...just like a little Snow White! After a few days the black "mommy gave you too much hormone" hair fell out and soft fuzzy blonde sprouted through. Then all hair growth stopped until about age 3. That and no talking...I mean not a word except for an occasional grunt until 3. Then wham! Complete articulate sentences came pouring out of this kid!
Today I celebrate my sweet
surprise! Yep, she was a surprise!!! I was 37 and thought I couldn't have anymore babies. But God always has a bigger plan! So this is for my peach pie! I love you, beautiful girl!!!!! (yeah, you are definitely worth the 345 extra tests I had to have because I was an "old" mom!)




Then...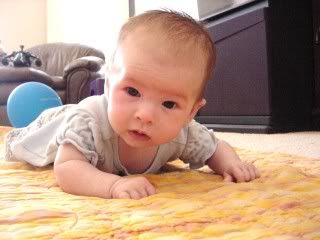 Now... Miss Cat & Fancy Nancy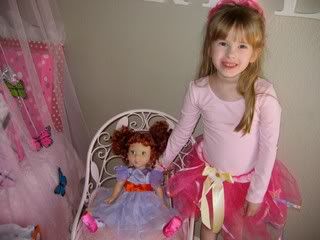 Birthday Botox...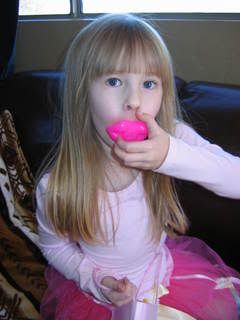 Since we are celebrating here at Bee and Rose today, I want to share a little love with ya'll too! Jacie over at Mom Stuff (and the owner of Chic Bebe Couture) awarded me with this lovely LUV Award! Please go visit Jacie's blogs! There are all sorts of delights over at the Chic Bebe Couture shop! I love the pony-0's with tails and the tutus! Thank you for sharing this with me, Jacie!



Now, the rules are that I have to share this "luv-ly" award with my Bloggy Luv list. The problem I have is that I love "all ya'all", but the rules say I have to nominate only 10. In random order, here are the nominees...
*Motherboard over at crazyland
*LORI at A Double Shot of Espresso
*Lori at A Journey to our Daughter
*Nerdy Jess at Nerdy Jess
*Tracy at Diary of Sweet Nothings
*Baby Roca's Mama at My Last Shreds of Sanity
*Mary-Catherine at Peaches and Posh
*lagirl at Sweet Tea
*blognut at More Mindless Rambling
*Lisa at Mama's Smitten
Honorees, please follow these instructions and share the LUV!
1. Put the logo on your blog or post. (You can highlight the photo and text of this post and copy/paste wherever you need to...start your highlight from the bottom up to get the photo)
2. Nominate at least 10 blogs which show GREAT ATTITUDE and/or GRATITUDE
3. Be sure to link to your nominees within your post.
4. Let them know that they have received this award by commenting on their blog.
5. Share the love and link to this post and to the person from whom you received the award.
Whew!!! So there you have it!!!! Go spread the luv!!!!
p.s. No child's lips were harmed or botoxed during the birthday party.
p.s.s. Thanks for sticking it out with me during this very long post!!!!
p.s.s.s. I really want to give this award to all of you...(if ya' want to grab it, feel free...I won't tell...hee hee hee...)