"And as the seasons come and go, here's something you might like to know. There are fairies everywhere: under bushes, in the air, playing games just like you play, singing through their busy day. So listen, touch, and look around - in the air and on the ground. And if you watch all nature's things, you might just see a fairy's wing." ~Author Unknown
Who doesn't love a fairy? Fairies are a big deal at our house. We have wings, wands and fairy dust all over the place. Here's one of the fairies that lives with us...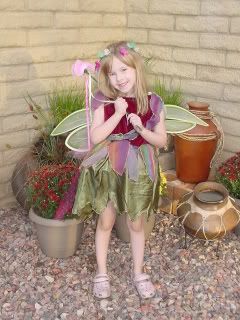 (this fairy likes to wear Crocs..)
You can imagine my pure delight yesterday when I was handpicked by the Gum Chewin' Fairy to be her first apprentice in her new "Fairies in Training" program! Yipppeee doodles! (I'm blushing...shy smile...)
The lovely Gum Chewin' Fairy is currently accepting other Fairies in Training so hurry on over to Fairy Dust and Bubblegum to see what it's all about!
Thank you, Gum Chewin' Fairy for having faith in me!
Fairies visit our house daily. We have flower fairies, the Tooth Fairy, the Pumpkin Fairy in the fall and more. We like to play fairy games and make fairy crafts. Since we are in a fluttery fairy mood here at Bee and Rose today, I thought I might share a few whimsical fairy finds with you.
My little fairy and I are going to build a fairy house this spring. We found these darling fairy doors to add to our fairy cottage...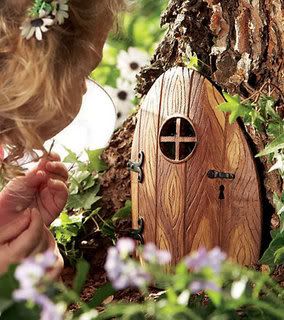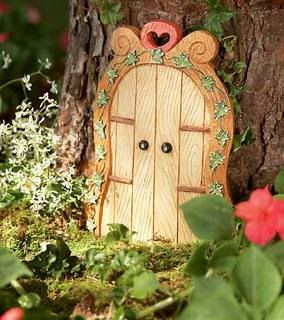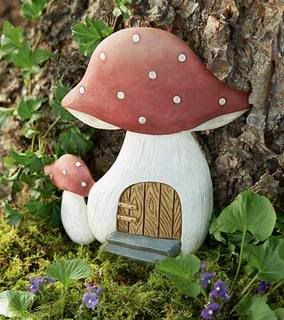 You can find these little charmers at Hearthsong. Here's a little list of things you can use to craft your cottage...
*Twigs, branches, bark, pinecones, acorns
*Flowers, dried rosebuds, moss
*Pebbles, shells, tiny woodland creature figurines
*Sculpey clay to make fairy furniture (or use dollhouse furniture)
*A tiny wishing well
I am making a tiny sign for our cottage with this quote on it. (Actually, I think I'll make a bigger one for me too!)
"Hand in hand, with fairy grace, Will we sing, and bless this place." ~William Shakespeare, A Midsummer Night's Dream
You can use a shoebox, build at the base of a tree, put in a garden, etc. Let your imagination run wild! (sparkle, sparkle, fairy dust all around!)
What about you? Do you have any special fairies where you live? I would love to hear all about your fairy magic!
Remember all you need is "Faith, Trust and Pixie Dust" to let your Fairy flag fly! So grab your wings, wands and fairy dust, and go spread a little Fairy magic across the land!