All's quiet here on this New Year's morning...ahh...quiet...What a peaceful beginning to what I am determined to be a fabulous year. I have decided against resolutions this year. (Well, if you really want to get technical, my resolution is "NO RESOLUTIONS")...lol...I am going to really try to be "present" in each moment. I want to simplify and focus on the little moments that create our lives. The last year was such a challenge that some peace will be most welcome!

I came upon a wonderful idea recently and am going to give it a whirl. It's called Project 365. Here's how it works...you take at least one photograph per day to document your year. You can scrapbook it, put it in a digital frame, etc. I love this idea! I think that next New Year's Eve we will really enjoy looking at them and remembering the blessings from the year. What a great slideshow! As for the digital frame idea, what a wonderful gift for family to catch them up on what's happening in your world!

I am also going back to journaling for my kids. A few years back I began a journal for my son & daughter. Each evening I would take a few minutes and write a letter about our day, something fun we shared, or amusing things they had said. This past year I wasn't so great at keeping this up as we had some unexpected health issues come up for my husband. (triple bypass at 40 due to diabetes...yuck!) I pulled them out yesterday and read through them. It was just the remedy for my blues. I loved reading about my daughter, Catherine calling Rudolph "show-off" (she really thought that was his name..lol..) I also loved reading about my son, Connor, helping his dad after his heart surgery. He showed enormous compassion and that makes me a very proud mommy. They loved hearing the entries and asked me to start again. So we begin again this evening.

I guess I want to take time to do what's meaningful. Really slowing down and being in the moment. Easier said than done, I know. But...I am giving it the old college try! I really want to live in harmony, with intention and clarity....authentically. I welcome all suggestions and stories about your journey! Maybe we can share cleaning/organizing tips, decorating ideas, party plans, and healthy living ideas. Going green, anyone?

I know many moms who feel the way I am feeling these days. Let's be kind to ourselves, support each other. Take life moment by moment and savor it's richness. (now I sound like a Hallmark card, but hey...I care enough to send the very best...hee hee hee...) Throw on Natasha Bedingfeld's song, "Unwritten" to get you ready! I have the lyrics to that song framed and hanging in my bedroom. It's one of the first things I see each morning to remind me I have an entire day...a clean page, if you will...upon which to write my life's story. Watch the movie, "Love Actually" to remind you that "love really is all around us". It's a fabulous movie that will truly uplift your spirits.

So welcome, 2009! May it be filled with blessings, laughter, and wishes fulfilled! May hopes become realities and dreams realized!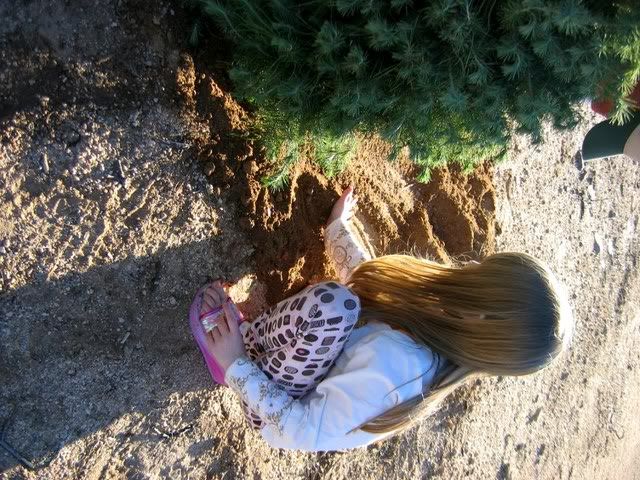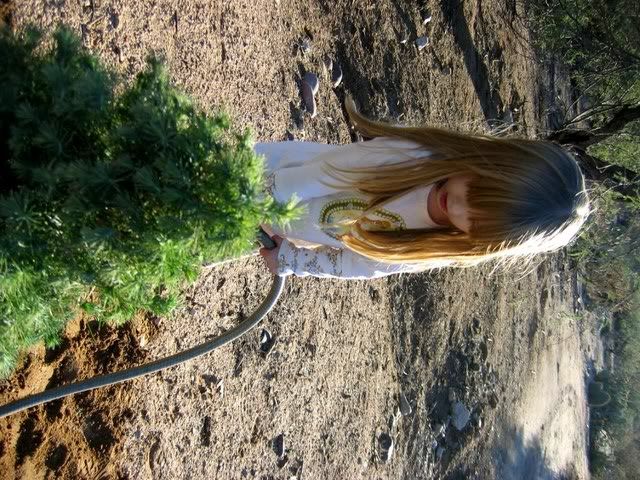 planting our New Year's tree...Cat named the tree "Emily"